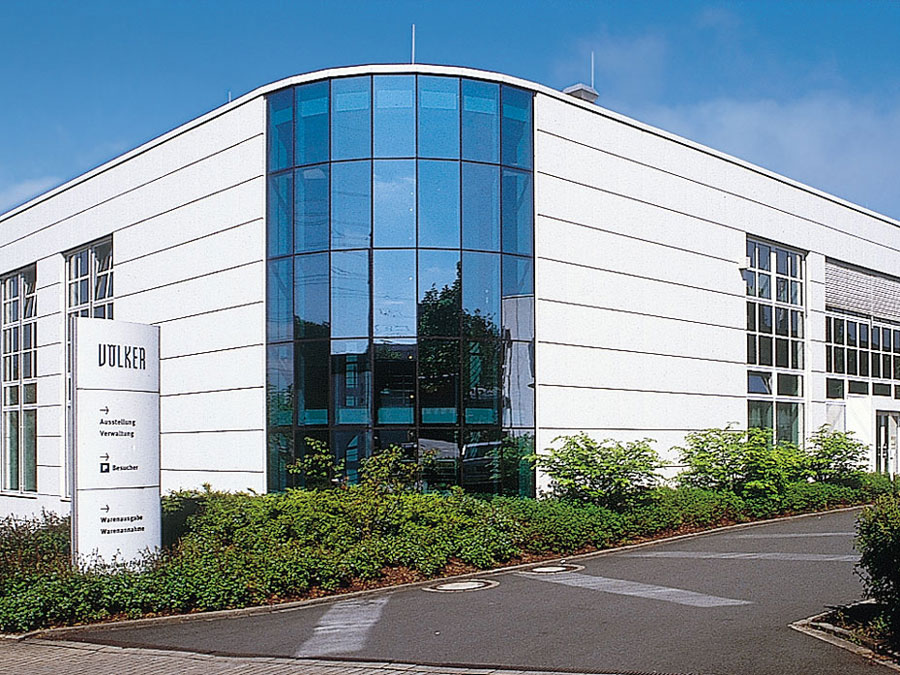 Press
Despite coronavirus, Völker continues to accept trainees
08-17-2020
Despite coronavirus, Völker continues to accept trainees
Many companies are offering fewer training places due to the economic uncertainties brought by COVID-19. This is not the case for hospital and nursing bed manufacturer Völker. The Witten company is continuing to accept trainees despite the difficult conditions. Mechatronics technician Felix R. and IT system integration specialist Nick H. are starting their traineeships at the company's headquarters. There is even a training placement still open for an industrial business management assistant. As things stand, the vocational school is also expected to start as usual.
A lot of special knowledge is required for the production of hospital and nursing beds, which the training supervisors at Völker are happy to pass on directly to the new talent in the company. "With good trainees and a high level of education, we are securing the future of our business. In addition to the important general teaching content from the vocational school, we can optimally prepare our new talent on site for work in our company as well as work in other production companies," says Managing Director Yvonne Risch, explaining the importance of training at Völker.
Training with hygiene and social distancing in mind
The company is not deterred by COVID-19 and the associated economic challenges. "Like all companies, we are not yet able to assess exactly how the current crisis will have a future impact onus and the economy as a whole. But we need to consider the growth and development of our personnel and therefore our future. We will always need a well-trained workforce at Völker," Yvonne Risch continues.
This is particularly good news for this year's Völker trainees, as many companies are temporarily suspending their traineeships or reducing training placements due to the pandemic. This was not an issue for Völker, even though the hygiene regime and social distancing naturally have an impact on training.
"It is certainly unusual and sometimes more difficult for trainees and trainers when all explanations have to be carried out with a mask and social distancing. But in our company we have always thought pragmatically and taken a solutions-oriented approach. That is why we are sure to overcome this challenge," says Svenja Kneaus optimistically. The Human Resources manager at Völker currently expects the vocational school to likewise reopen its doors with its own hygiene regime.
Trainees are looking forward to starting their training
The trainees are certainly looking forward to the opportunity Völker is giving them. "Of course, it is a bit strange starting our training this year under these difficult conditions. Even so, I can't wait to get started soon," says aspiring mechatronics technician Felix Rieger. And Nick Noel Hochwimmer, future trainee IT specialist, adds: "Many other young people have been struggling to find a suitable training placement this year. I am very pleased that this has worked out in an exciting company where I can train on site."
One training spot is still vacant
The company has not yet been able to fill a further training placement planned for an industrial business management assistant. "Unfortunately, a suitable candidate hasn't been found yet," says Svenja Kneaus. If an applicant should spontaneously turn up, the company could also fill this third training placement this year.