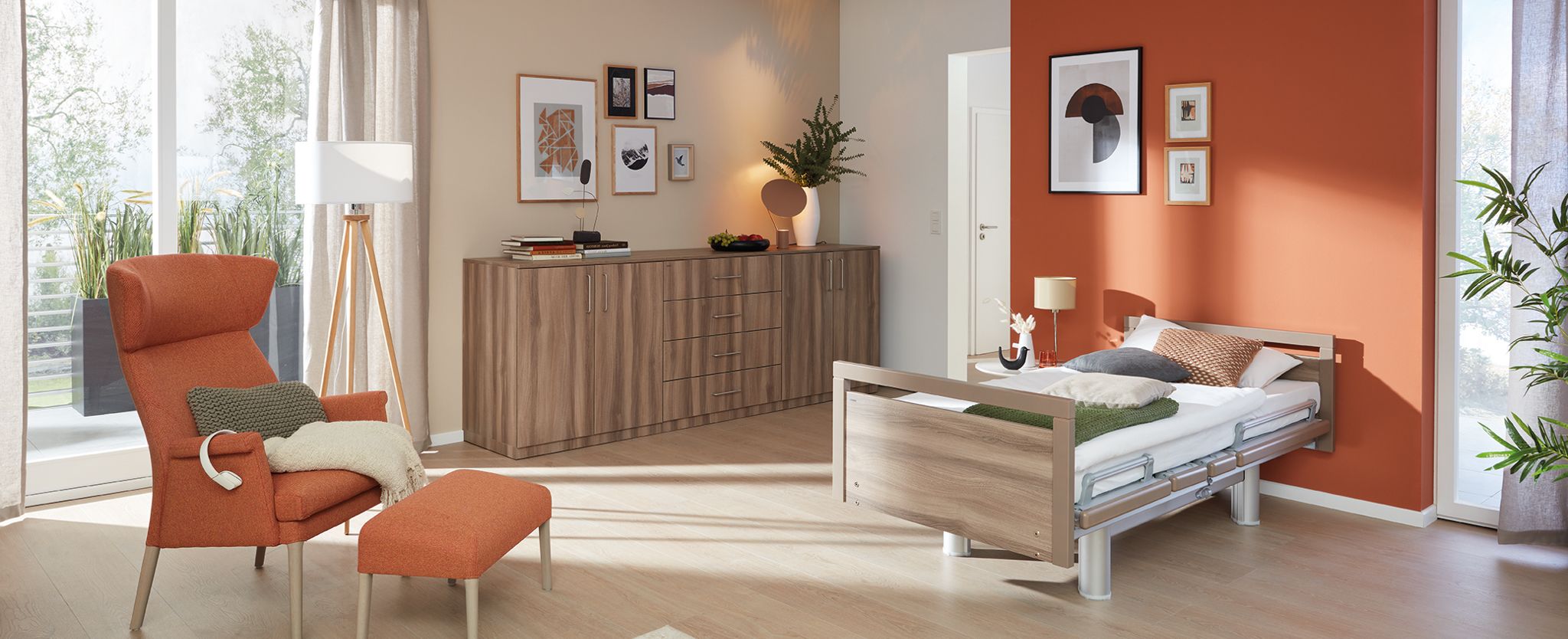 Healthcare bed 3080
Comfort and Safety
An extra homelike feeling and improved safety
4-pillar telescopic lifting mechanism and wide adjustment range makes care duties safer to perform.
The neat, minimalistic design of the 4-pillar telescopic lifting mechanism gives the 3080 a particularly homelike style. And with an overall width of less than one metre, the 3080 is also a practical solution for small rooms.
4-pillar telescopic lifting mechanism ensures stability whilte retractable electric castors facilitate menoeuvrability
Fully height-adjustable between 40 and 80 cm
Maximum working load: 230 kg
Narrow bed width: 98 cm (lying surface 90 cm)
Optional 28.5 cm bed extension available
Extra comfort - both day and night
Giving everyone a helping hand
Not only can accessories take some of the burden off carers' shoulders, but they can also improve quality of life for residents. The Maya lamp, for example, serves as a pleasant reading light, yet also provides valuable guidance in the dark. Tablet and smartphone holders allow residents to make phone calls, surf the net and stay in contact with friends and family - all from the comfort of their own bed.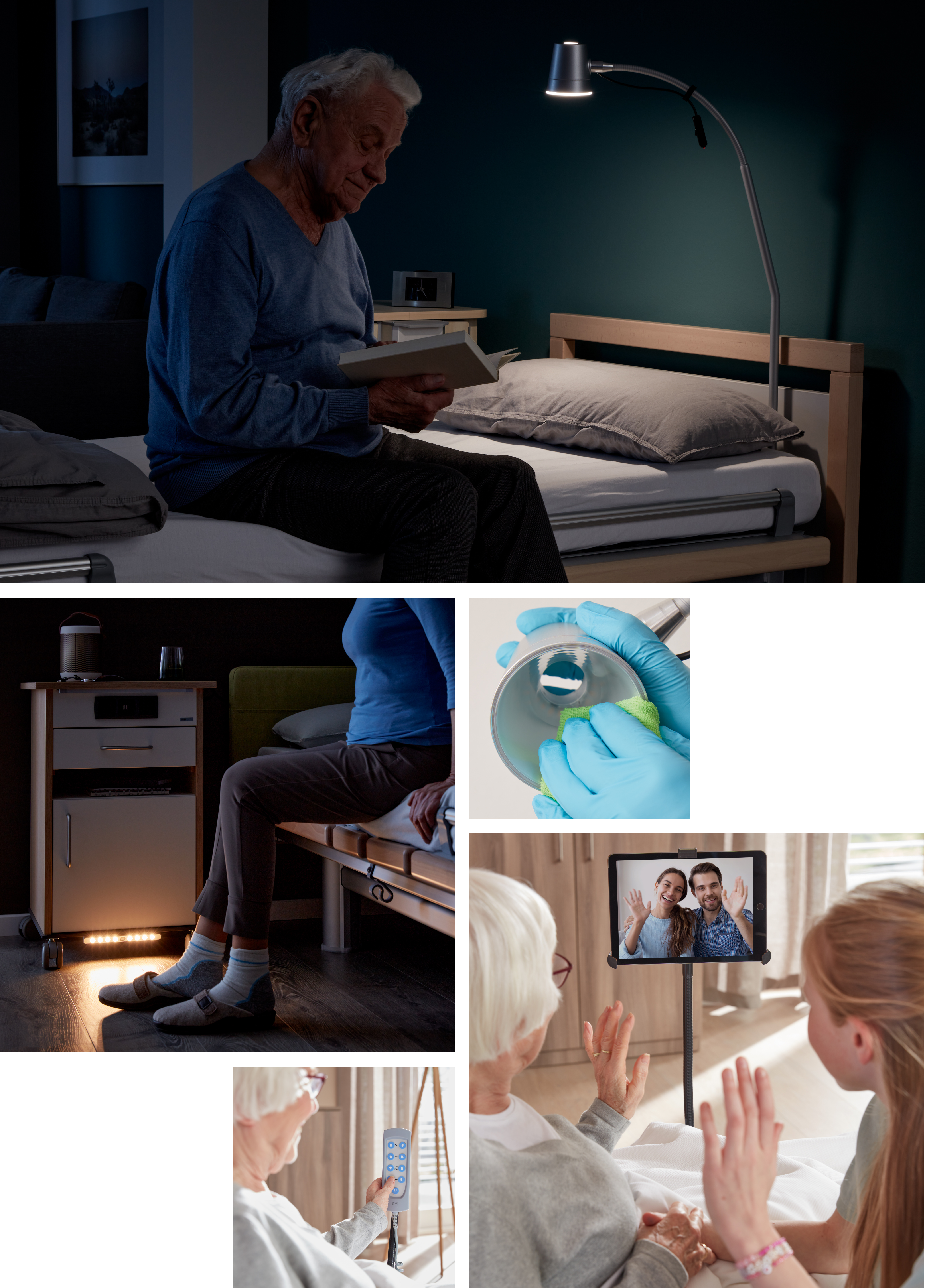 Homelike design combined with smart functionality
Völker furniture solutions: fully customisable to your needs.
How can you transform a care room into a home? Succesfully designing a space where residents can at home requires consideation of the room as a whole, rather than the individual elements.
Völker is a one-stop shop for fully integrated furniture solutions. Our range comprises a coordinated selection of healthcare beds, bedside cabinets, contract furniture and accessories so that individual elements can be combined to create a harmonious atmosphere.