Low-height bed 5384
Safe care at every level
Extra comfort - both day and night
Giving everyone a helping hand
Not only can accessories take some of the burden off carers' shoulders, but they can also improve quality of life for residents. The Maya lamp, for example, serves as a pleasant reading light, yet also provides valuable guidance in the dark. Tablet and smartphone holders allow residents to make phone calls, surf the net and stay in contact with friends and family - all from the comfort of their own bed.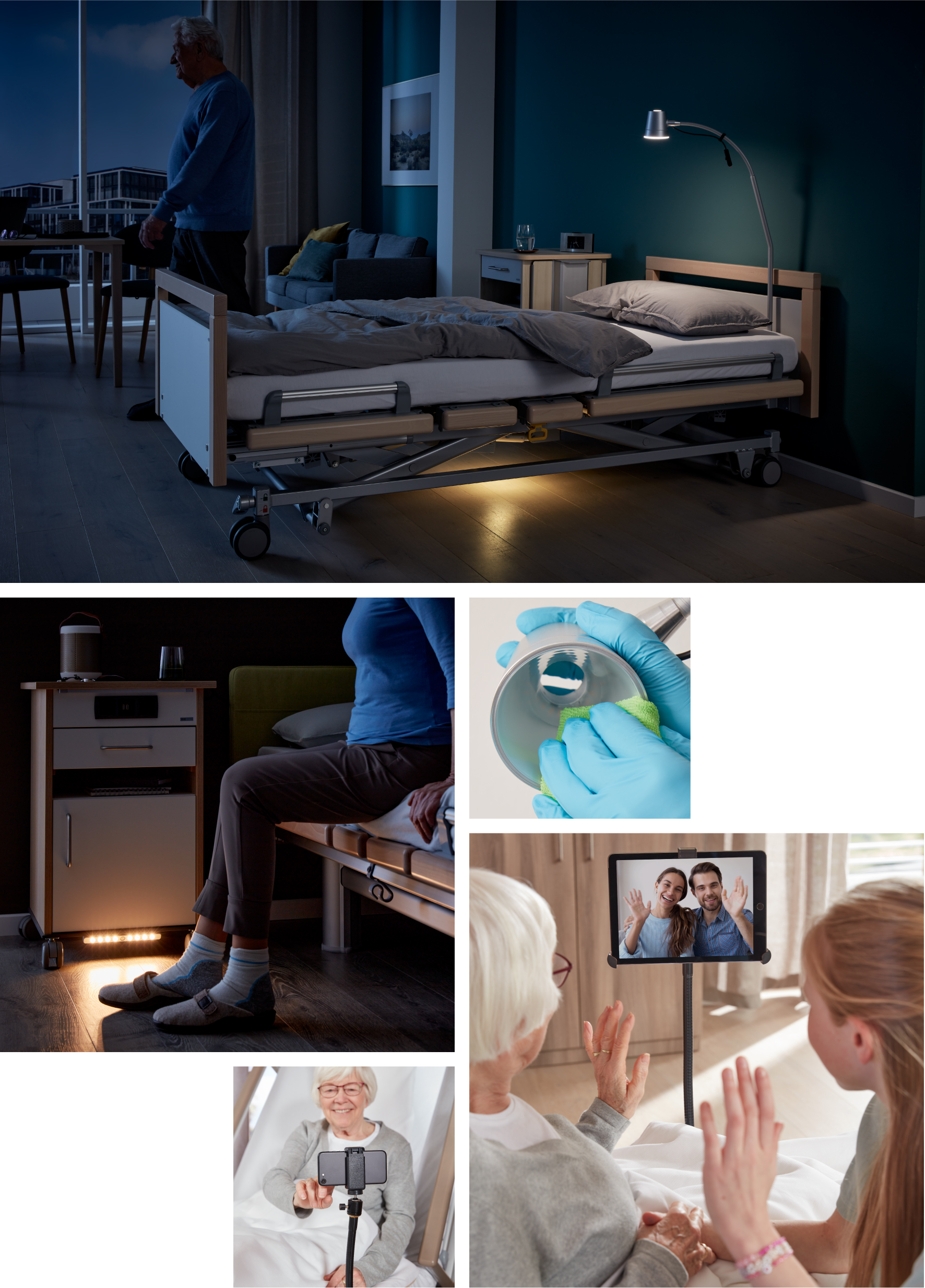 Homelike design combined with smart functionality
Völker furniture solutions: fully customisable to your needs.
How can you transform a care room into a home? Successfully designing a space where residents feel at home requires consideration of the room as a whole, rather than the individual elements.
Völker is a one-stop shop for fully integrated furniture solutions. Our range comprises a coordinated selection of healthcare beds, bedside cabinets, contract furniture and accessories so that individual elements can be combined to create a harmonious atmosphere.