Comfortable and cosy:
Healthcare beds for the home
Völker helps you overcome the everyday challenges associated with homecare. The tried-and-trusted long-term healthcare beds from Völker are also available in a special homecare edition. They combine technological features from the specialist medical sector with a sophisticated design, which makes your care room at home even more comfortable and cosy.
The wide range of available designs and accessories allows
Völker healthcare beds to be coordinated with your unique style and specific needs. Operator-friendly features ensure a high level of comfort, as well as facilitating the work of caregivers. Our team of experts are familiar with the challenges faced in homecare and will be pleased to advise you according to your specific needs.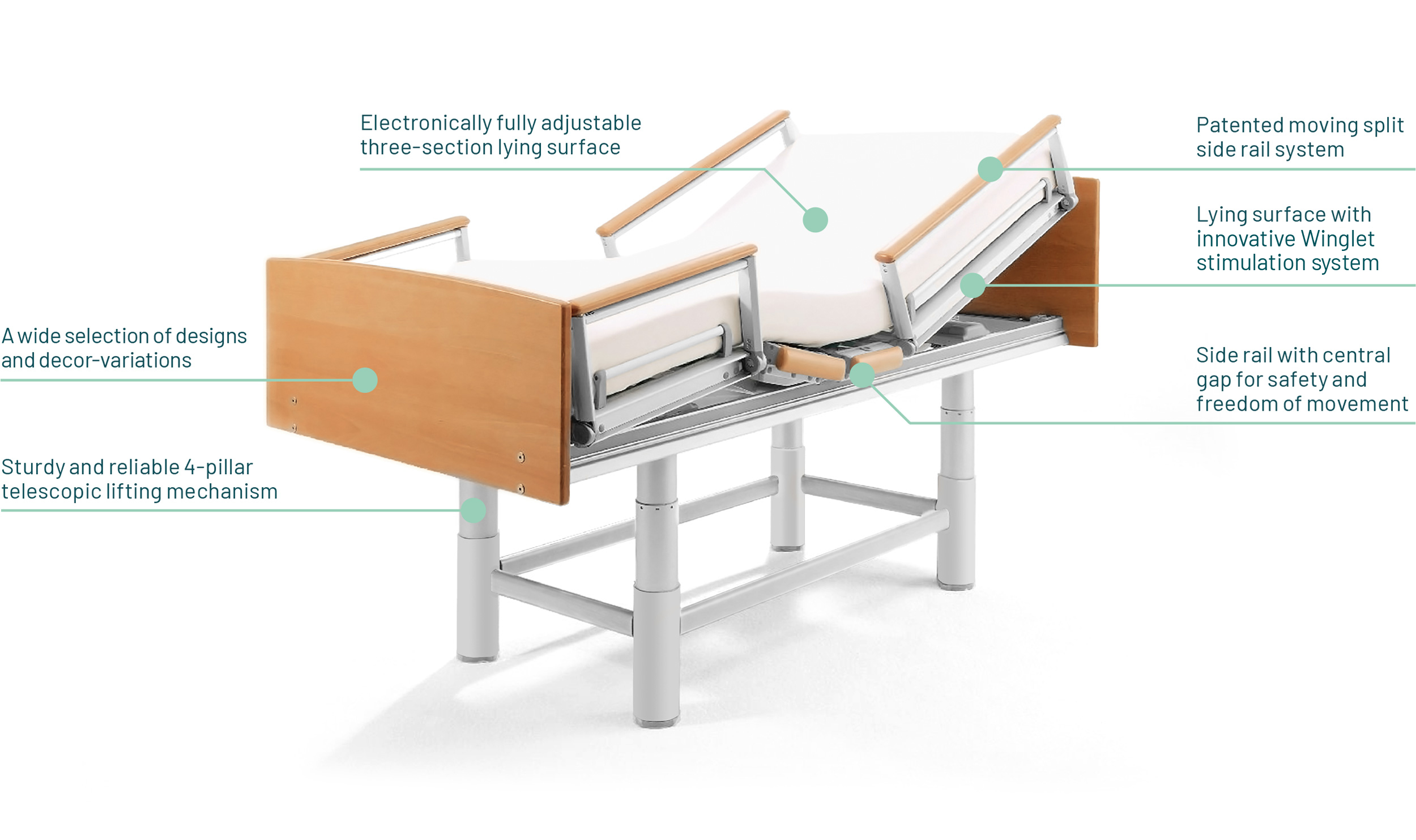 Discover the Völker healthcarebed 3080
The Völker healthcare bed 3080 combines comfort, an attractive design, specialist quality and durability – making it a popular choice in many healthcare facilities. The cosiness of the bed increases your overall sense of well-being, while the many different features and ways in which the bed can be adjusted not only facilitate the work of your caregivers but also increase safety.
Premium quality: First-class materials, a minimalistic design and easy-clean surfaces
Customised to suit your home with a wide selection of designs and finishes
Völker's patented side rails provide complete protection against rolling out of bed – even when the upper section of the bed has been raised
All of Völker's side rails are designed with a central gap and do not, therefore, represent a deprivation of liberty (DoL)
A three-section lying structure can be electronically adjusted to your favourite positions
The particularly long upper section provides additional support for the head
Simple adjustment using an intuitively operated and ergonomically designed hand-held control
The powerful 4-pillar telescopic lifting mechanism guarantees stability of the bed
Featuring the innovative MiS® micro-stimulation system1, the lying surface increases comfort and improves the quality of sleep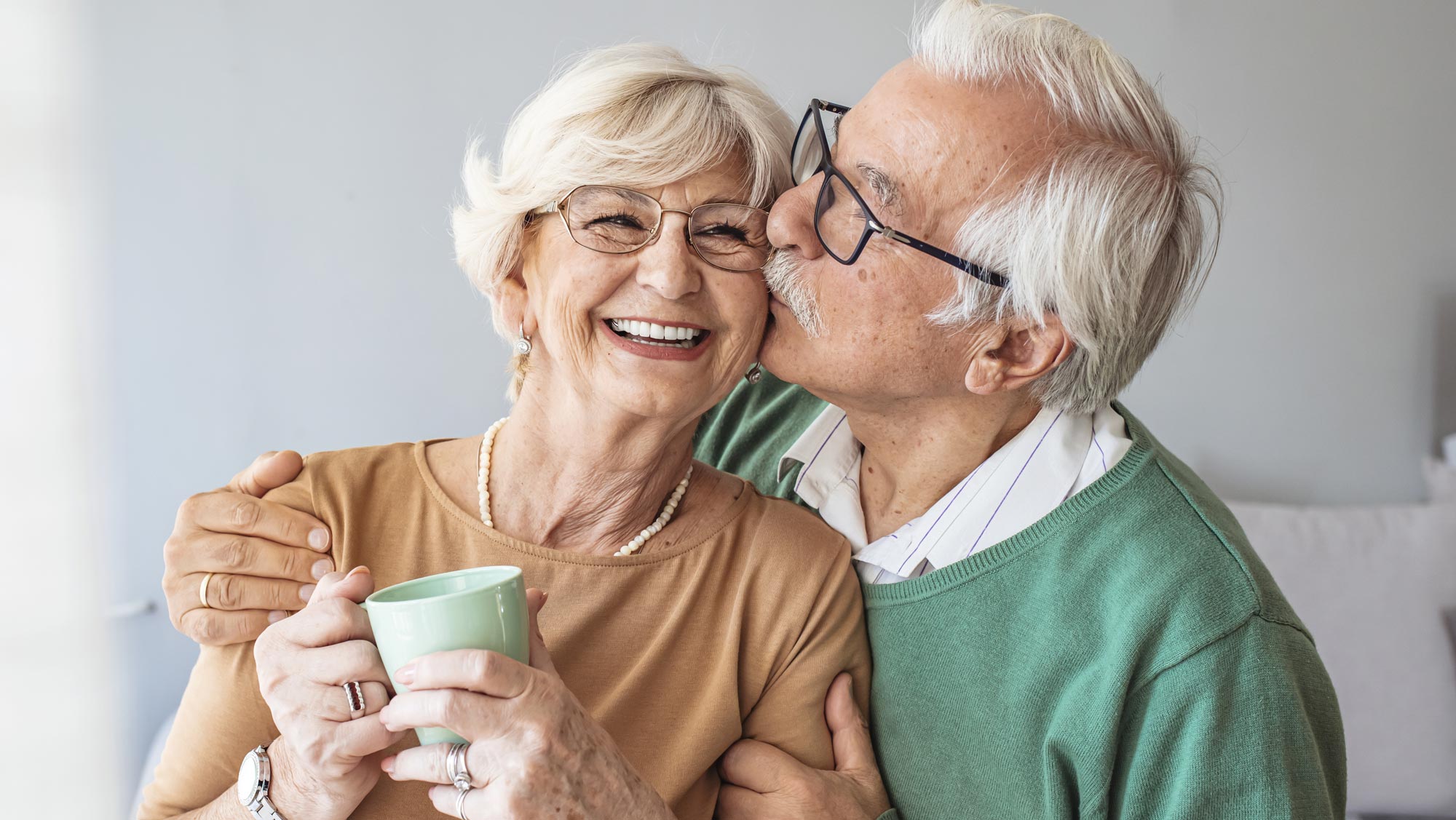 Our employees will be pleased to help you find the perfect combination of design, features and coordinating accessories.
Your new Völker healthcare bed is a bed that you can rely on. For more than 100 years, Völker has been serving healthcare and hospital facilities, manufacturing beds that combine an attractive design, innovative features, highest quality standards and durability. Our manufacturing team in Witten are known for their experience and specialist knowledge, as well as outstanding craftsmanship and technical excellency.
All of our beds are assembled carefully by hand and undergo a range of tests and inspections before they are dispatched to our customers. Our employees know exactly which aspects are key and are familiar with the challenges faced by domestic caregivers, enabling them to provide you with the best possible support.
Völker. Service that you can rely on. We deliver your new Völker healthcare bed, assemble it, adjust it to your specific needs and provide a comprehensive briefing on all the bed's features. We'll still be at your disposal after you've purchased your bed. We can also arrange to provide maintenance, technical inspections and any necessary repairs.
If you do happen to notice a problem or technical issue, we will be happy to help. Simply get in touch with our homecare experts at homecare(at)voelker.de