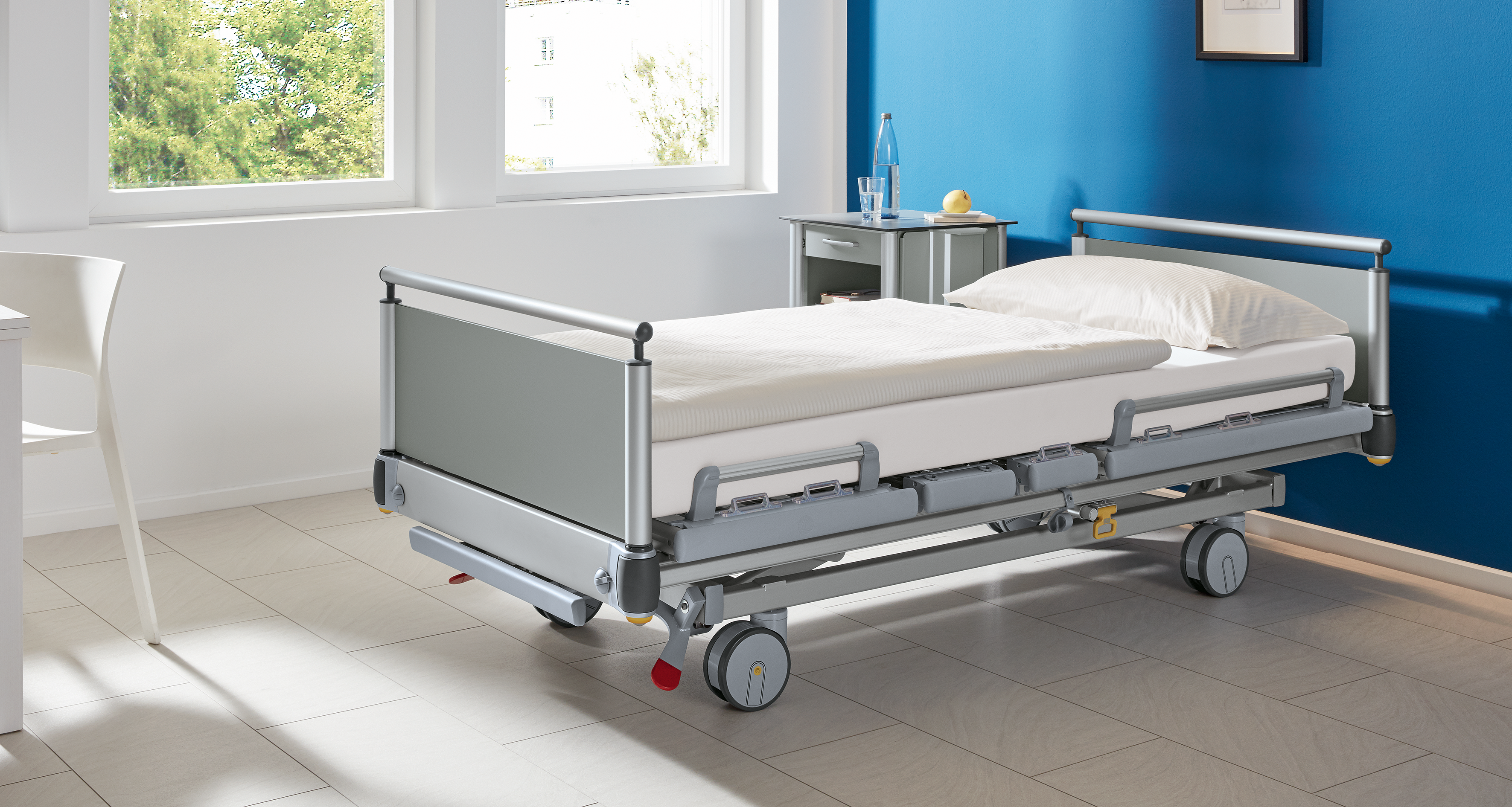 The safety of both patients and caregivers is Völker's top priority. With this in mind, we have optimised the existing S 962-2 and S 966 hospital beds specifically for areas where patients need a higher level of protection or security.
The features of Völker beds enable caregivers to carry out their tasks quickly and easily, allowing them to focus fully on the patient rather than on how to operate the bed. The beds differ only in their standard configuration. For secure areas, the beds are available with the same safety features - either as a complete package or configured with individual features.
Safe and reliable
Protect configuration features
In order to ensure greater safety for patients and caregivers, the S 962-2 and S 966 hospital beds have been optimised and now include additional features.
To minimise the sources of danger and the potential misuse of the bed by the patient, the head- and footboards as well as the HPL lying surface are fixed in place by screws. The hand controls can also be removed and the nurse keypads can be locked, such that both are out of patients' reach.
Easy operation of the bed is particularly important in areas where patients require a higher level of protection. The low weight of the S 962-2 Protect means that it can be easily moved, saving the nursing staff both time and stress. In addition, the four lifting columns make the S 962-2 Protect stable and simple to clean, and allow it to be lowered easily.
The low-height bed S 966 has been designed to reduce injuries caused by patients falling out of bed, specifically in areas where patients require a higher level of protection. Depending on the configuration, the S 966 Protect can be lowered to a height of approx. 28.5 cm and raised to an ergonomic working height of 88.5 cm. A fifth castor can be fitted to the bed if desired.