Practical design, innovative technology, made in Germany. The Völker S 982 is the new generation of hospital bed. Völker has set a new benchmark – combining a low-height bed with Völker's reliable and robust 4-pillar telescopic lifting mechanism. The
S 982 offers outstanding manoeuvrability, sets new standards in terms of hygiene and its optimised design enables simple cleaning. It also ensures maximum comfort for patients and exceptional convenience for care staff, as well as future-oriented digital features. Complete with bed management interfaces, optional sensor technology systems for care staff and the bluetooth interface, the S 982 is undeniably fit for the future.
Great menoeuvrability in any situation.
Robust 4-pillar lifting mechanism combined with a low-height bed.
Moving side rails that slide inside the lying surface when no longer needed.
Dynamic pressure-relieving upper section ensures comfortable sitting.
High-quality surfaces and smartly designed base frame enable simple, thorough cleaning.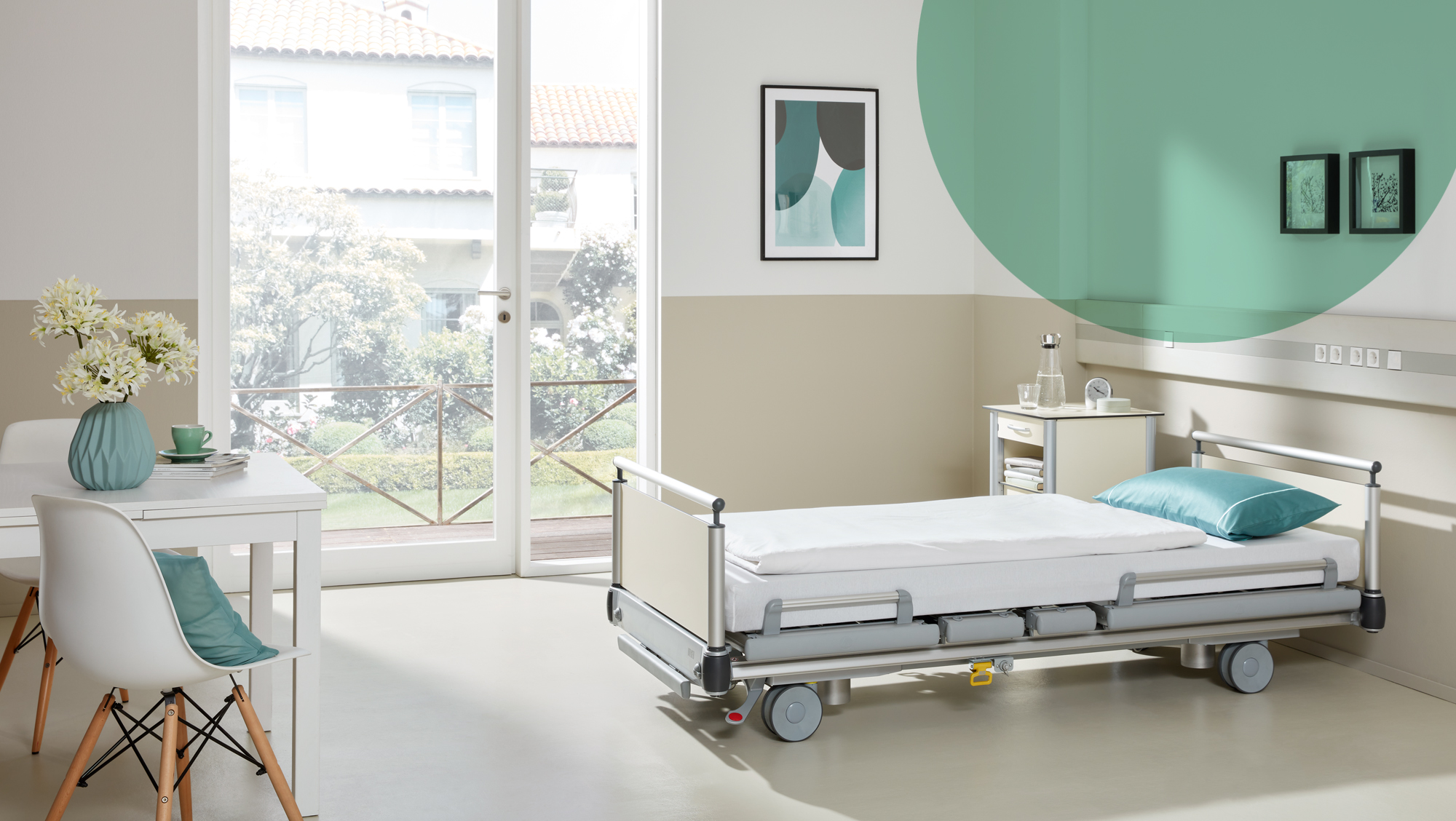 Where comfort and convenience meet
All Völker beds are compatible with a wide range of accessories – and the S 982 is no exception! The range includes lamps, e.g. the Maya lamp, which also comply with the necessary hygiene standards. There are also tablet and mobile phone holders, which makes it easier for patients to stay in contact with friends and family. Bedside cabinets are also available, coordinated with the S 982 in terms of design and finish. Völker bedside cabinets also come with a number of different features, such as a height adjustable bedside table, illumination and USB sockets. The possibilities of Völker's bedside cabinets go beyond a simple cupboard and a place to put things down on.