Significantly reduces the severity of injuries from a fall thanks to a low bed height of approx. 29 cm.

Divided height-adjustable side rails which move with the bed when adjusting the lying surface

With the innovative Völker Micro-stimulation System MiS®. For increased patient comfort and improved sleep.
S 964 hospital bed: Attractive design and functionality – in any location
The Völker S 964 improves the atmosphere of every patient's room with its sophisticated design and high-quality haptics. This increases general well-being which supports rapid patient recovery.
The Völker S 964 has been designed to be ideal for all typical clinical applications without issue. Your hospital will always have access to a bed which is both practical and easy to use while also having an attractive appearance.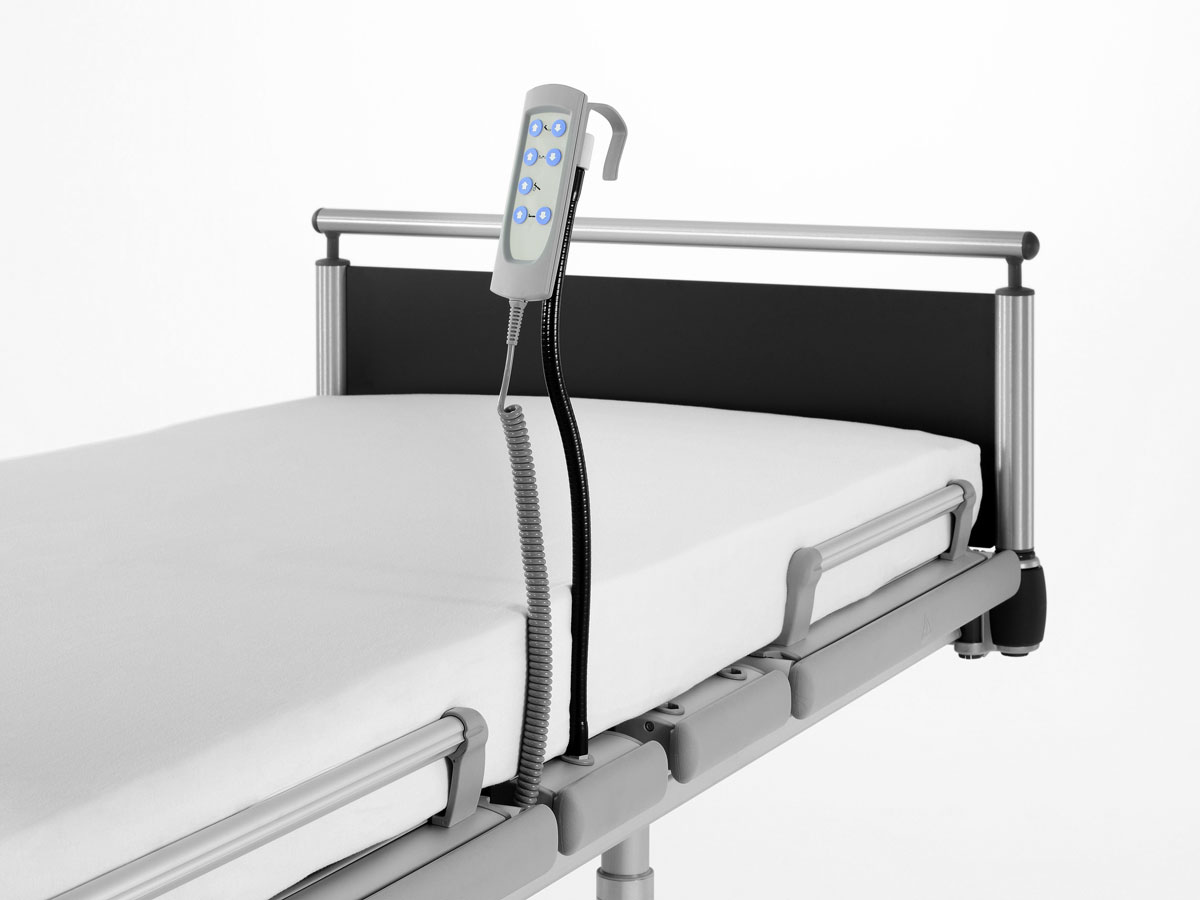 Various head and foot sections as well as accessories available
The Völker side rail system for hospital beds
The patented Völker side rail system offers patients safety, comfort and variability. It consists of separate elements that are split on both sides and can be adjusted to either one or two levels. This protects patients against accidentally rolling out of bed. At the same time, the side rail supports mobilisation thanks to its high degree of stability. The side elements are integrated directly into the lying surface so that the rails at the head and foot move with the bed as it is adjusted.