Significantly reduces the severity of injuries from a fall thanks to a low bed height of approx. 29 cm.

Divided height-adjustable side rails which move with the bed when adjusting the lying surface

With the innovative Völker Micro-stimulation System MiS®. For increased patient comfort and improved sleep.
S 964 hospital bed: Attractive design and functionality – in any location
The Völker S 964 improves the atmosphere of every patient's room with its sophisticated design and high-quality haptics. This increases general well-being which supports rapid patient recovery.
The Völker S 964 has been designed to be ideal for all typical clinical applications without issue. Your hospital will always have access to a bed which is both practical and easy to use while also having an attractive appearance.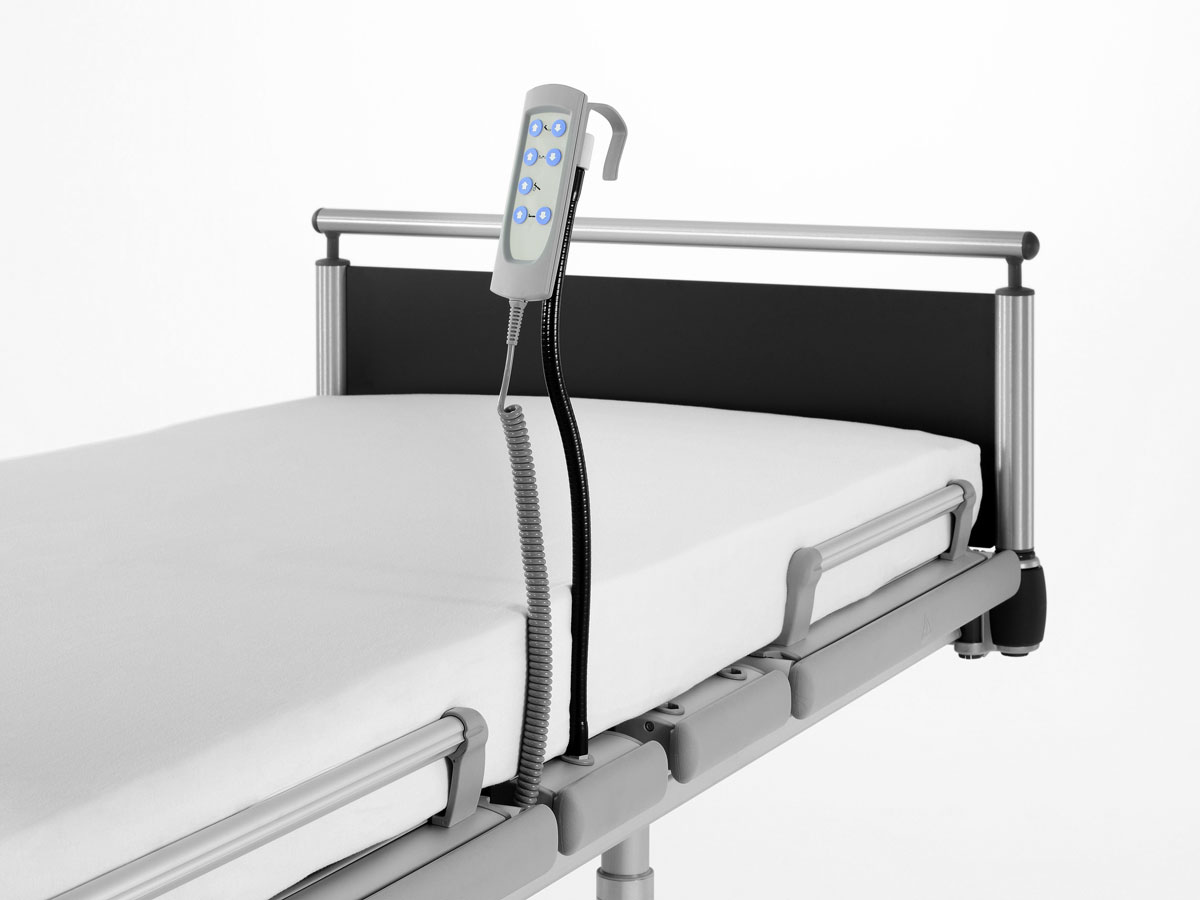 Verschiedene Kopf- und Fußteile sowie Zubehör möglich