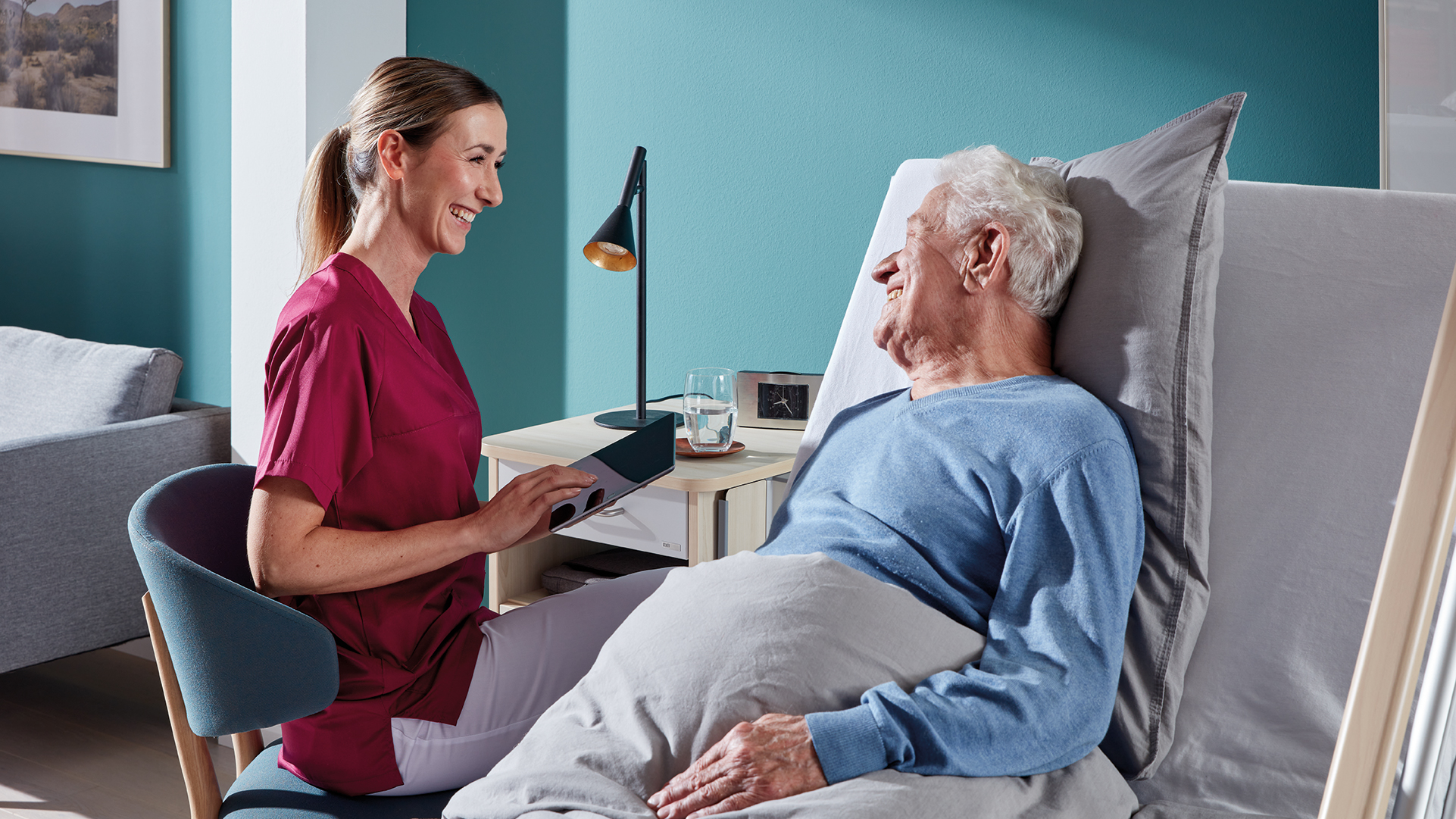 Völker's Worlds of Well-Being: inspiration for resident-centric interiors
Homelike design combined with smart functionality
How can you create a harmonious atmosphere in a care room? Successfully designing a space where residents feel at home requires consideration of the room as a whole, rather than the individual elements.
With Völker, the resident's emotional worlds are in the foreground. Whether grounded by natural tones, relaxed with pale shades or protected in a 'cocoon', our Worlds of Well-Being are a springboard for inspiration.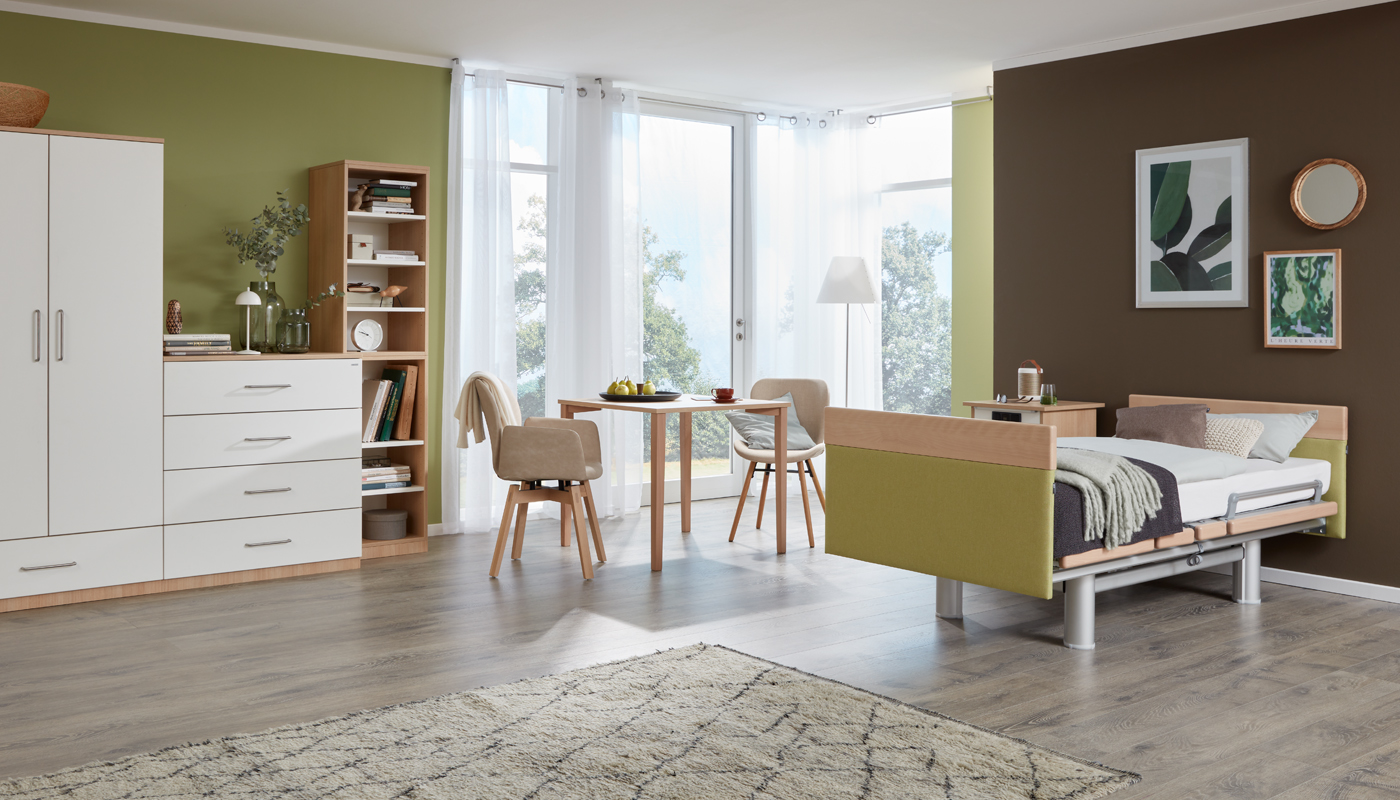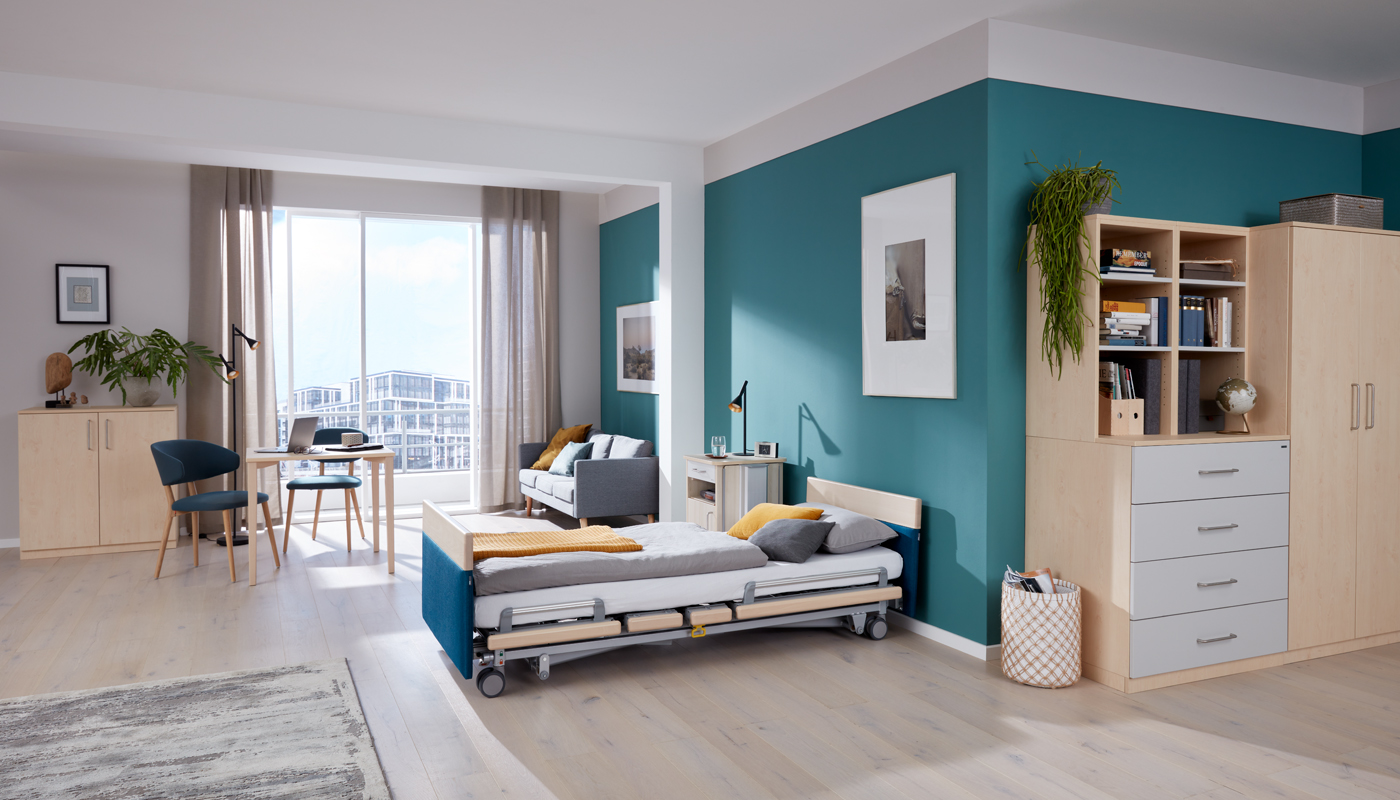 Relaxation is the key focus here. An impression of freshness ans spaciousness is created with the use of pale decors such as Wild Pear combined with contrasting features in darker colours.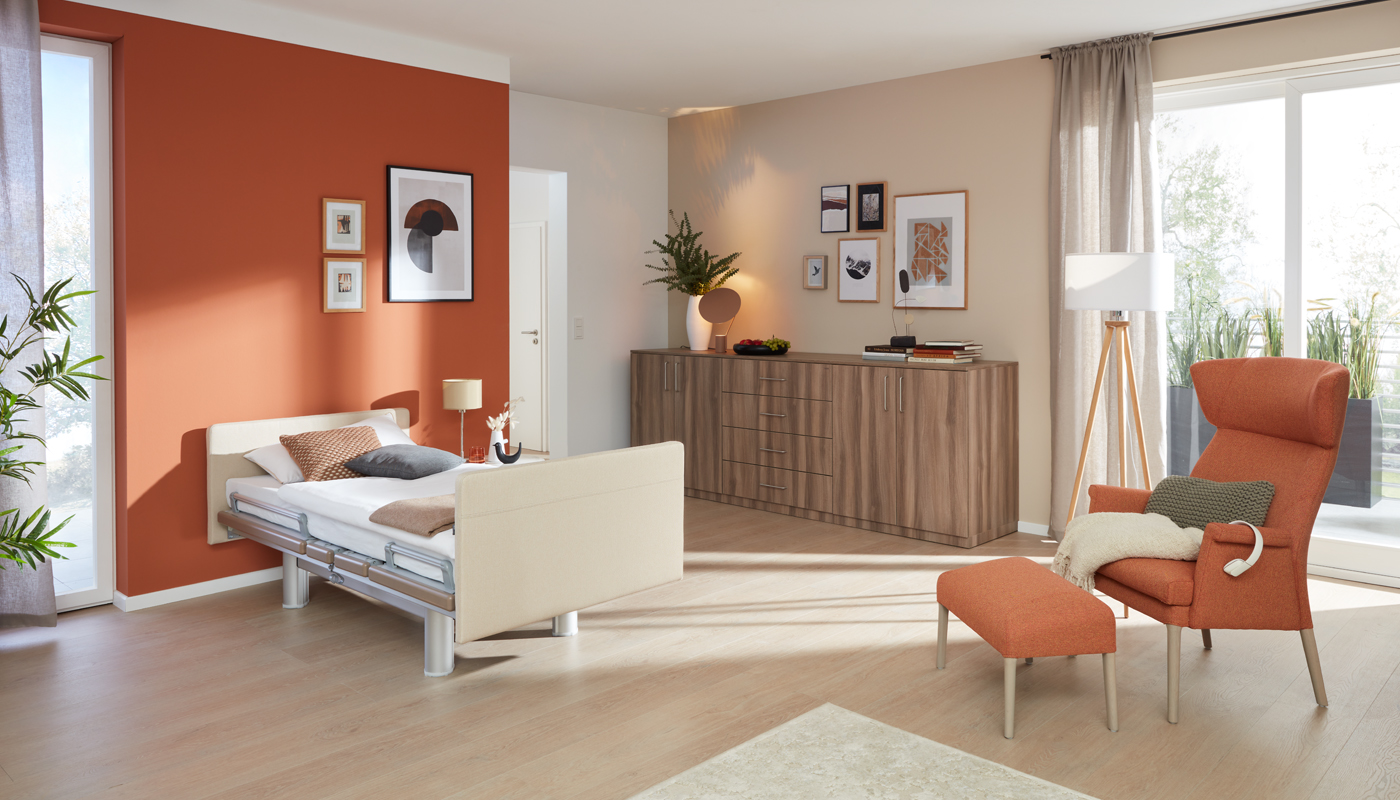 In this World of Well-Being, residents enjoy a cosy feeling similar to that of a cocoon. The combination of dark furniture, softly coloured upholstery and striking touches of colour conveys a warm and cosy atmosphere and creates a sense of security.