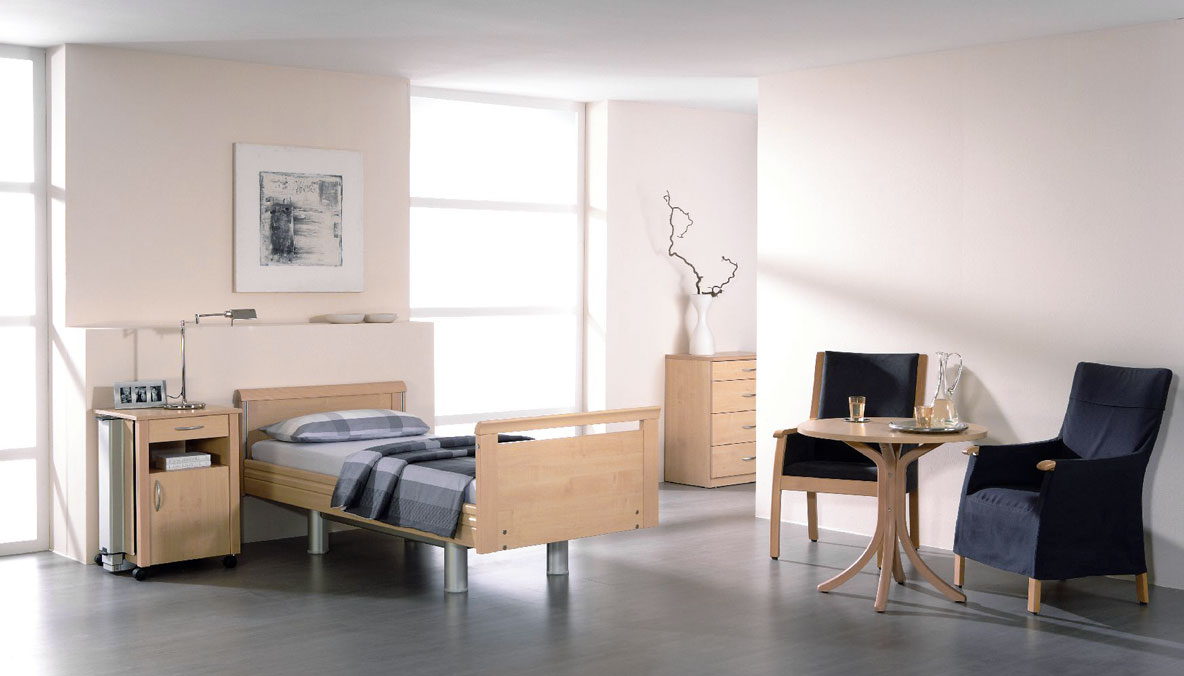 Völker nursing bed 2080: quality and attractive design
The Völker nursing bed 2080 combines comfort, durability and attractive design. Residents of care homes appreciate the homely atmosphere of the bed, which enhances the overall feeling of well-being. The model thus contributes to dignified care and signals respect for the residents. For care staff, the bed is particularly easy to use. The high quality and long-term availability of spare parts also ensure long-term budgetary planning reliability. The bed model 2080 is also available in different designs and colours, ensuring it fits into the overall interior design scheme.
All solid wood parts used in the healthcare bed and bedside cabinet are made of beech.
Wood is a nature product, which may show colour difference and growth-related irregularities.
Healthcare beds and bedside cabinets are not available in plain colours.
Note regarding the colour of the underframe on healthcare bed models 2080 and 3080:
* Anodised undercarriage | ** Beechwood-matching undercarriage
Valid as of 02/2021