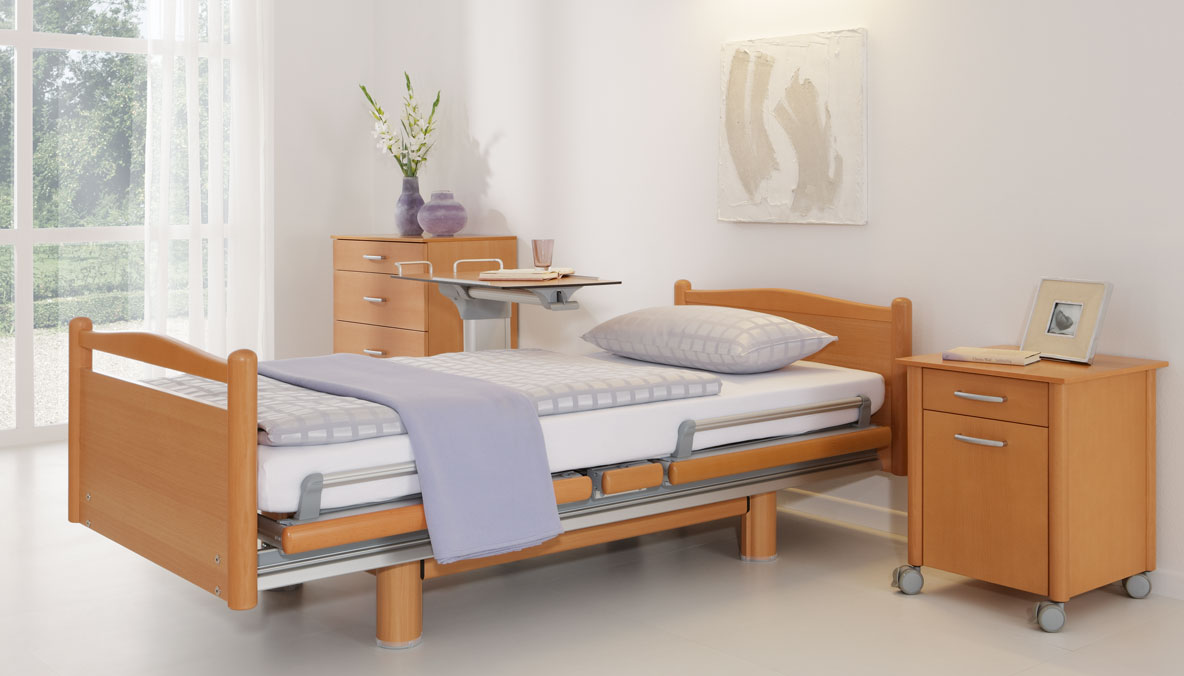 Völker nursing bed 3080: An outstanding long-term care solution
The Völker nursing bed 3080 combines comfort, durability and attractive design. Residents of care homes appreciate the homely atmosphere of the bed, which enhances the overall feeling of well-being. The model thus contributes to dignified care and signals respect for the residents. For care staff, the bed is particularly easy to use. In particular, the intelligent side rail solution ensures the best possible combination of patient safety assistance for the care staff. The high quality and long-term availability of spare parts also ensure long-term budgetary planning reliability. The bed model 3080 is also available in different designs and colours, ensuring it fits into the overall interior design scheme.
The Völker side rail system for nursing beds
The patented Völker side rail system offers patients safety, comfort and variability. It consists of separate elements that are split on both sides and can be adjusted to either one or two levels. This protects the patients against accidentally rolling out of bed. At the same time, the side rail supports mobilisation thanks to its high degree of stability. The side elements are integrated directly into the lying surface so that the rails at the head and foot move with the bed as it is adjusted.