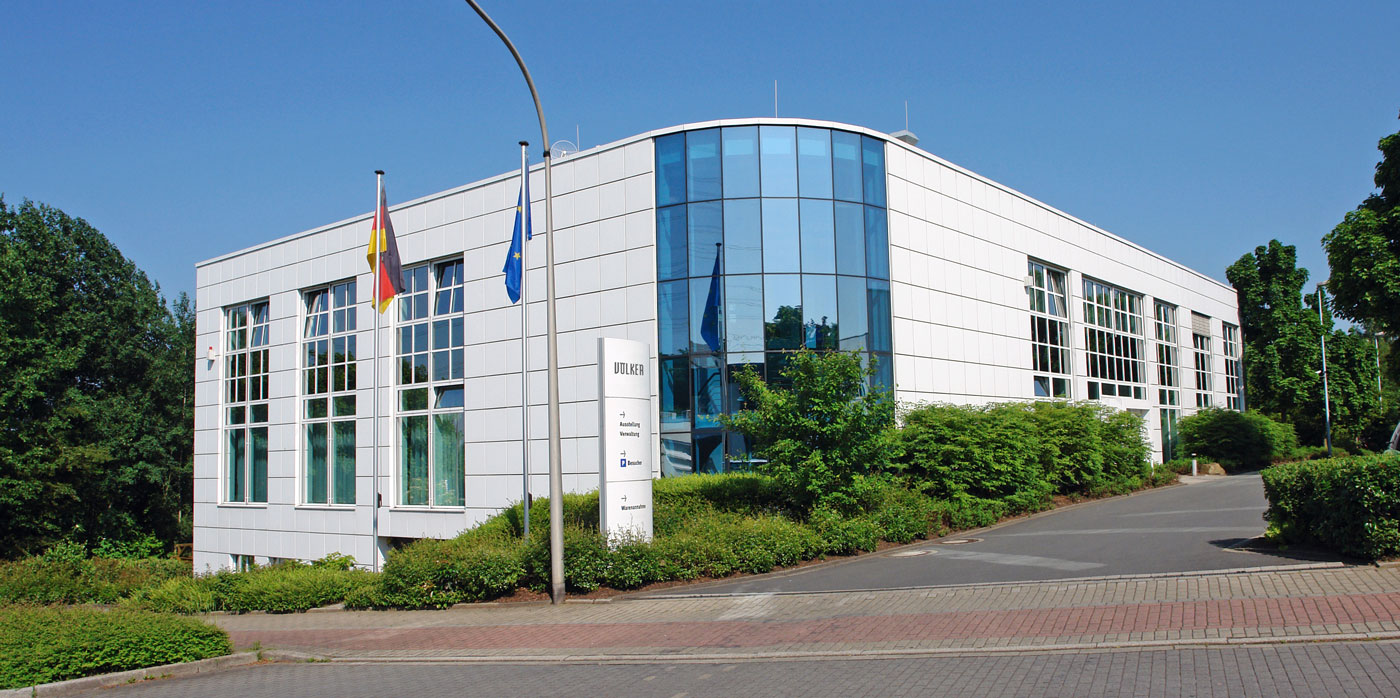 Völker GmbH
Nursing and hospital beds
When people need care, whether in a nursing home or a hospital, they depend on other people. In such a situation, it is crucial that they feel respected and treated with dignity. For over 100 years, Völker has been committed to exactly that. Our goal is dignified care. For this purpose, we develop and manufacture nursing and hospital beds, bedside cabinets and mattresses and accessories.
Through our products, we increase the personal well-being of sick people and those in care. At the same time, we facilitate the daily work of care staff so that caregivers have more time for what really matters: working with people.
Our products are manufactured at the company's headquarters in Witten, North Rhine-Westphalia. The company's own development department, which continuously works to improve the Völker range, is also located there. The result is nursing and hospital beds with an attractive design, innovative features and the highest standards of quality and durability, which are exported all over the world.
Our clearly formulated goal is to improve the standard of health and care quality. With our products and services, we want to make life more pleasant for patients and residents of hospitals and nursing homes as well as care staff.
With pioneering concepts and future-oriented products, Völker GmbH sets new benchmarks in the development of hospital and nursing home care standards. According to our principle "Made in Germany for over 100 years. For dignified care we develop multifunctional and comfortable nursing and hospital beds with an attractive and pleasant design.
In doing so, we try to see things from the perspective of our customers and the care staff in the field. Hospital and nursing home managers can rely on our expertise, reliability and professionalism from the very first enquiry – regardless of the size of the order.
Our success is based on our experience as well as on trust, fairness, respect and appreciation in our daily work, both amongst ourselves and towards our customers, suppliers and service providers. We listen to our customers and work together to find the solution that is really needed. We trust in the quality of our products and are certain you will be more than satisfied with it and the pronounced service concept of Völker.
You can rely on these quality promises:
1. Customer focus
The satisfaction of our customers is our passion. Our team is at your disposal throughout the entire project to provide competent, reliable assistance whenever it is required.
2. Competent, highly qualified employees
Our employees in Witten know exactly what is important in healthcare and what your concerns and challenges are. Competence and a service-oriented approach make up our team.
3. Innovation
Care is constantly evolving. Through our own development department, we are part of this change and are constantly working on innovations to make life more comfortable for patients, residents and care staff.
4. Quality
Völker has stood for the highest quality awareness and durability of its products for over 100 years. Our customers around the world benefit from this claim.
Our certificates:
5. Cost awareness
We are aware of the budgetary challenges that decision-makers in hospitals and nursing homes have to face. We work efficiently and calculate our offers based on your individual situation.