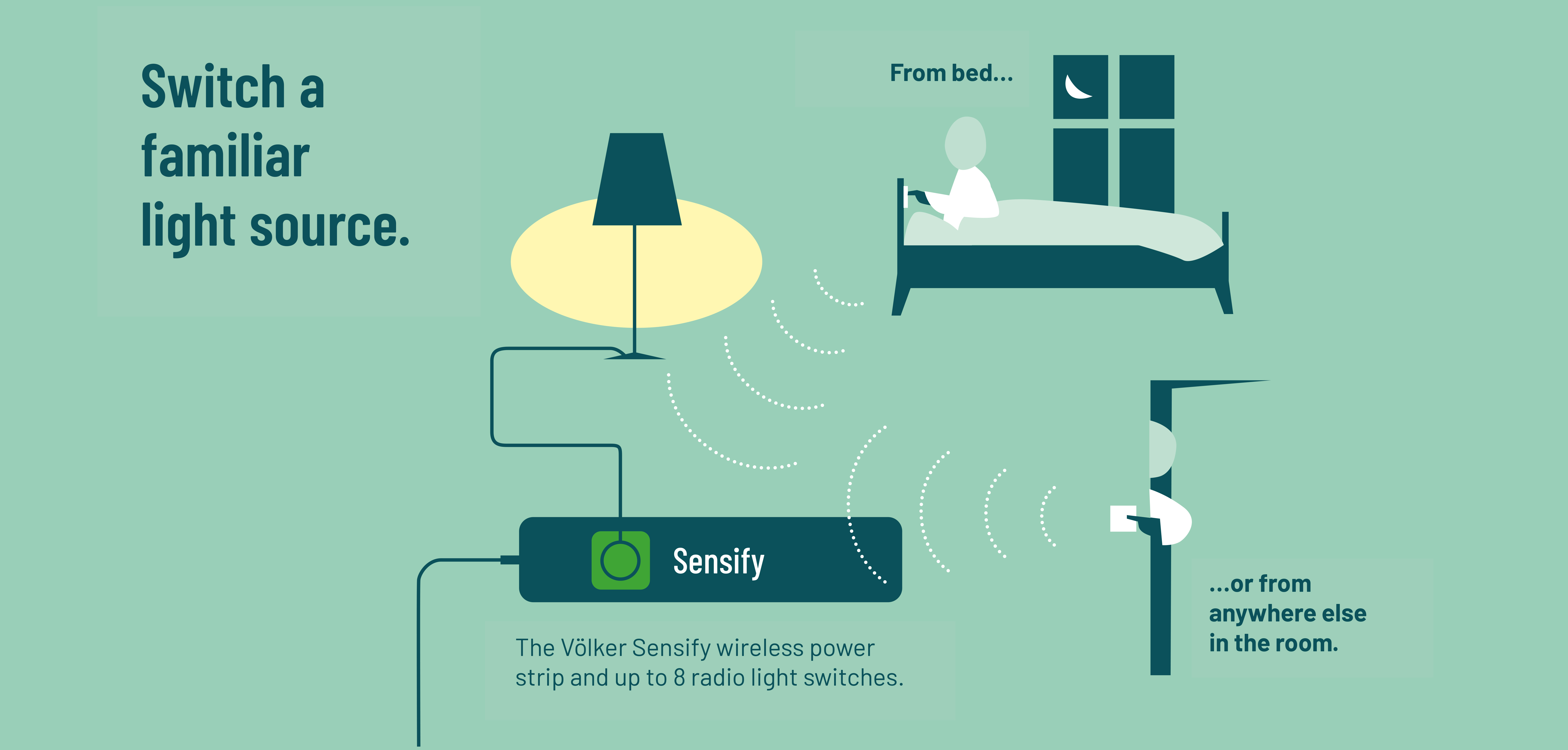 Extremely easy to install. Self-adhesive or screw-on.
No installation work required. No cables, no batteries. Uses radio-based piezoelectric technology.
You decide where you want to switch the light: right on the headboard, beside the armchair, on a wheelchair...
Up to 8 radio switches can be combined with each power strip.
Use multiple power strips to control more than one lamp.
The system is made up of just a few, intuitive elements.
The Sensify radio power strip is the central hub. Plug it into any socket.

Besides the two standard sockets, it features a green radio socket that can be controlled by up to 8 radio switches.

That lets you switch any light source connected to the green socket freely and wirelessly.