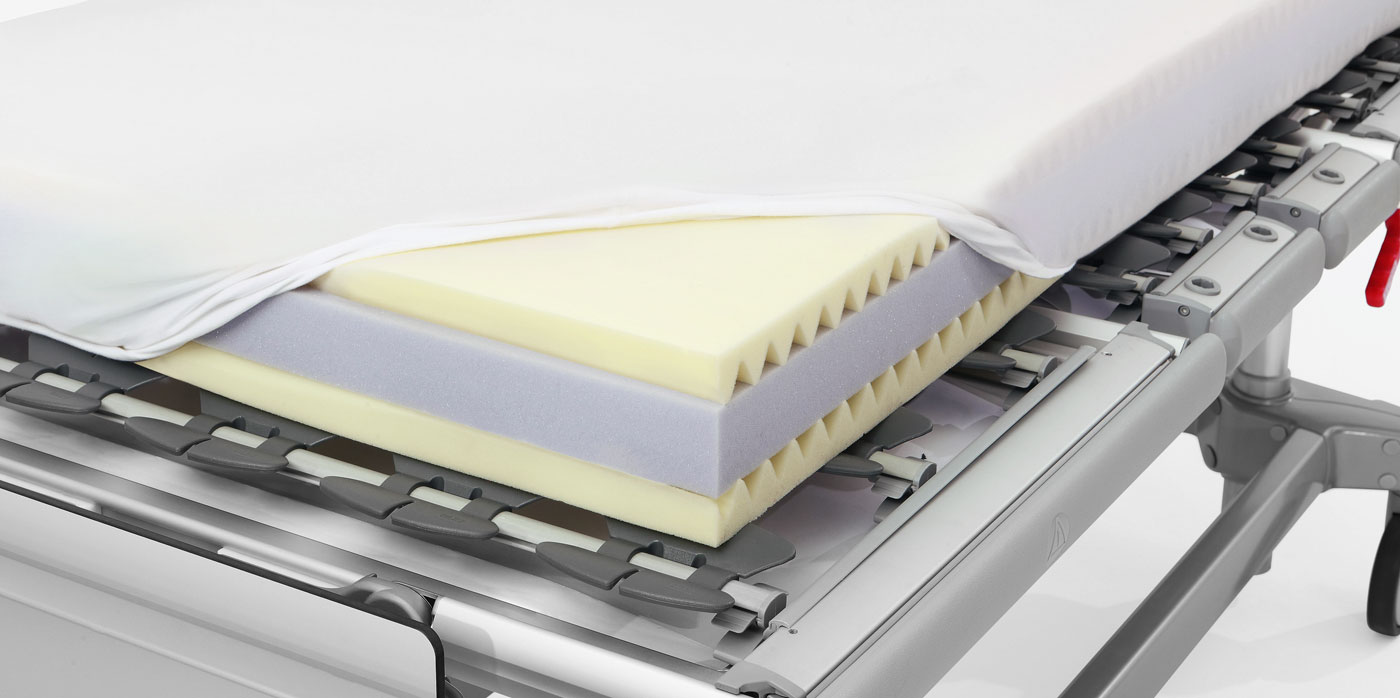 Mattresses
Völker. Caring for people
Völker mattress – rest assured
Original Völker mattresses are perfectly suited for use in hospitals and care facilities, offering patients and residents the best possible sleeping and lying comfort. In addition they fulfil all hygiene requirements – particularly important for hospital use. In our product range you can choose between four models with different characteristics. You're guaranteed to find the mattress that fits your needs. All Völker mattresses are also equipped with Winglet technology. This is a patented system that improves lying comfort and, in combination with Völker mattresses, can reduce the risk of pressure sores.
Original Völker mattresses
All Völker mattresses are manufactured in line with the highest quality standards, both in terms of materials and the manufacturing process. Various quality seals and certification marks are objective evidence of this quality, which is also confirmed by a large number of expert reports.
Which one is your
ideal mattress?
You can rest assured that original Völker mattresses will meet the needs of everyday hospital and care environments – even after a long service life.