Securing availability. Acting sustainably.
Refurbished by Völker
In times of material shortages and supply bottlenecks, sustainable actions are required. The Völker refurbishment program stands for a practical solution to ensure spare parts availability: we give Völker components a second life and thereby offer you a real alternative to unavailable spare parts - without making compromises on quality.
Take an active part in shaping circular economy: instead of disposing of Völker drive units and hand controls, send them to us. Secure yourself the opportunity to receive replacement parts and benefit from credit notes for subsequent orders.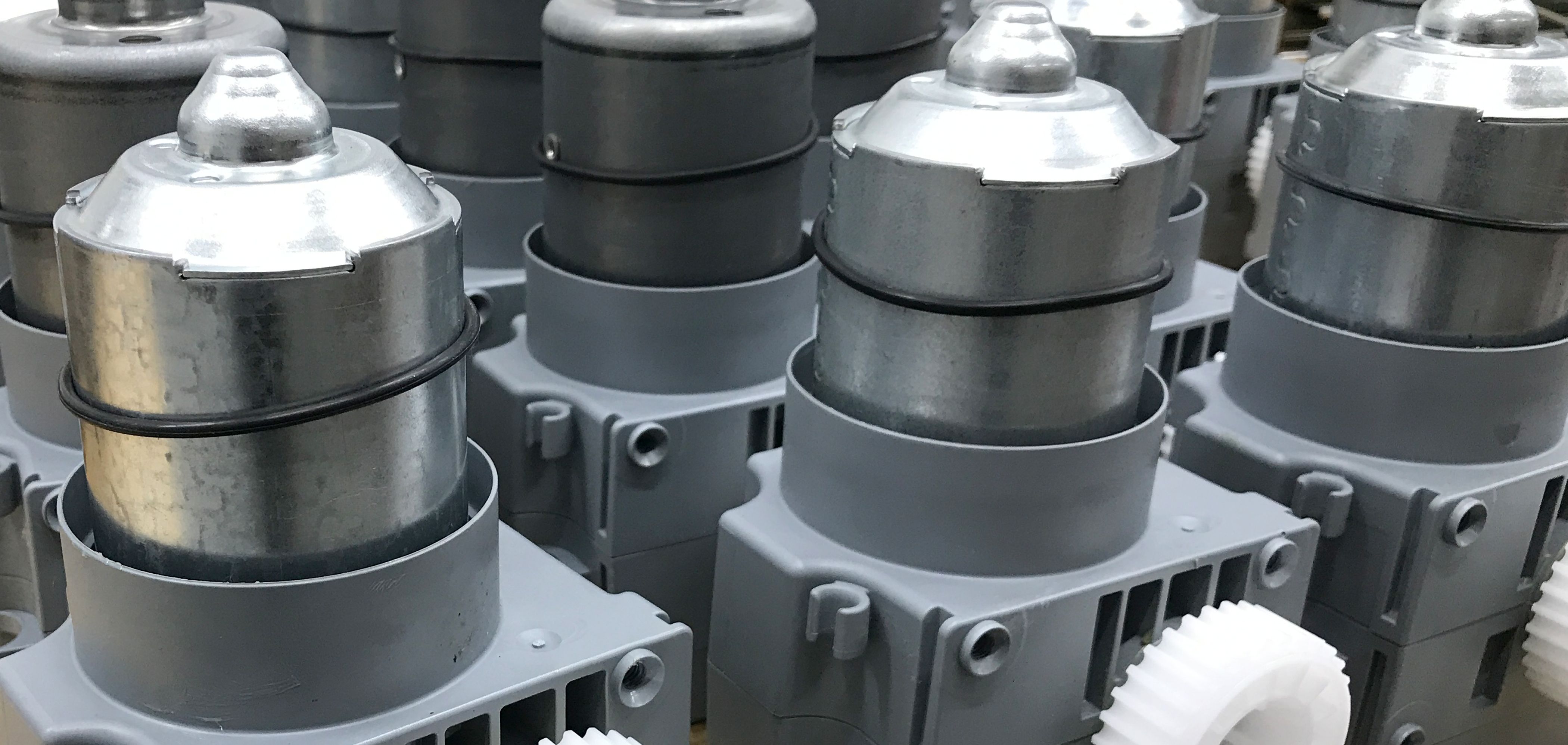 Second life. Consistent quality.
Here are professionals at work.
Check article number. Send in. Receive credit note.
The Völker refurbishment program includes the professional refurbishment of drive units and hand controls. Using the following article numbers, you can quickly and easily check whether your available article can be sent in.
Components of a Völker hospital and healthcare bed are marked with an article number on the back. The beginning of each serial number contains the article number. If this number is included in the following refurbishment article list, you can send in the component.
Have you found the Völker component in question on our refurbishment article list? Then you can easily send us one or more of these components in a box - by mail or a parcel service such as UPS or GLS.
Important: Use the following contact form to send us a request for a return number before sending your components by mail. This way, your returned components can be easily assigned upon arrival.
Shipping address
Völker GmbH
Refurbishment-Center
Wullener Feld 70
58454 Witten
Germany
After the arrival of your components, an evaluation is completed by our experts in the Völker Refurbishment Centre. The condition of your returned components is individually checked using a defined catalogue of criteria and a proportional credit is determined based on the current value of the goods. Credits of up to 30% of the current value of goods are granted.
You may apply these credits to subsequent orders placed with us.
If you need replacement components prior to sending in and completing the evaluation, you can order and receive them immediately. In this case, the credit note can be booked after payment of the replacement items.
Securing availability together. Benefiting together.
Exklusive credit notes
Acting sustainably pays off: send us available components and receive a credit note of up to 30% of the current merchandise value of the returned items. Learn more here.
Active circular economy
By remanufacturing and using refurbished components, we actively support circular economy. This benefits our environment: important resources are conserved and waste is reduced. You can contribute to this. Send us no longer needed Völker components quickly and easily. Find out here for which components the Völker Refurbishment program is available.