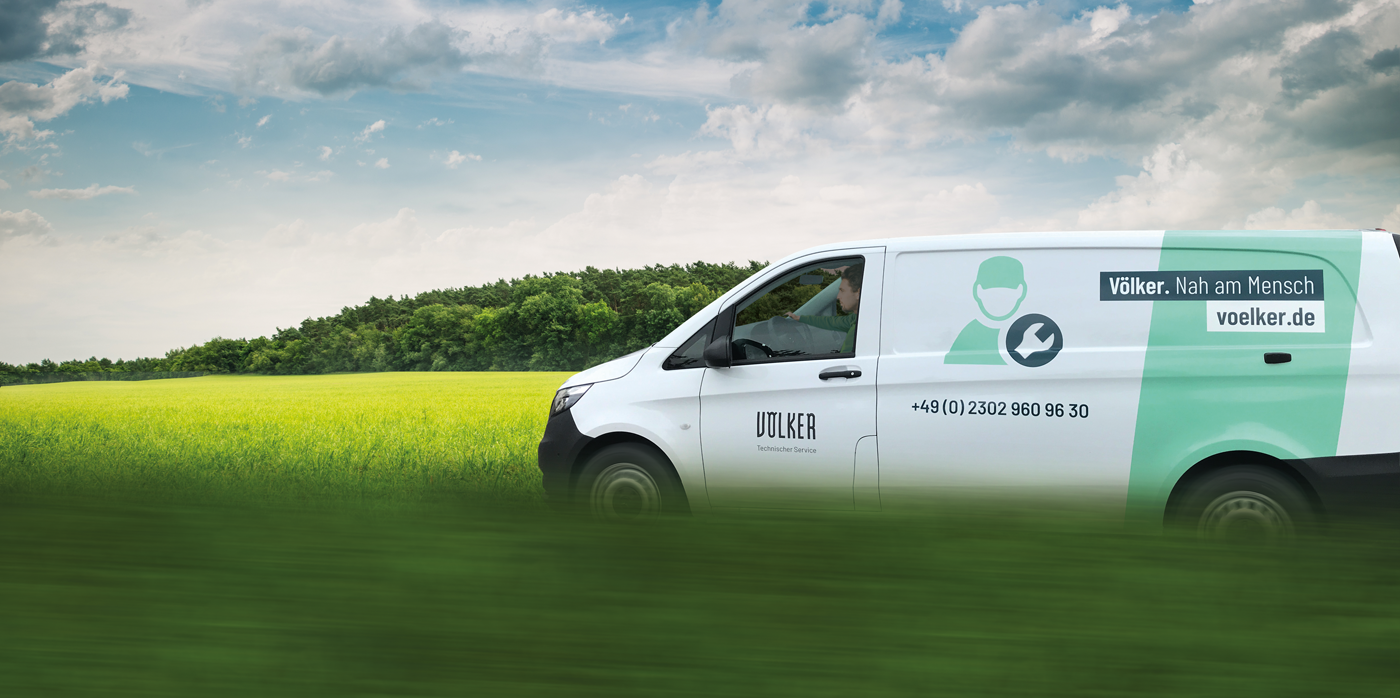 Efficient. Secured planning. Uncomplicated.
Völker Service
We protect your investments and offer planning and budget security. Benefit from Völker's range of manufacturer services thanks to clearly calculable fees and efficient service from trained specialists and product experts. Our direct access to original spare parts enables fast action and ensures the preservation of your assets. We are available 24/7 and support you in ensuring smooth processes - reliably and in compliance with the law.
From compliance with legal requirements to an all-round carefree package: choose quickly and easily from our transparently structured service offerings or put together your own individual package.
Did you know?
Hospital and nursing beds are active medical devices.
Accordingly, the same legal regulations apply to them as to other medical devices in your facility. Learn here more about the extensive legal inspection and documentation requirements for hospital and nursing beds as classified active medical devices.
Due to heavy daily use, trapeze bar handles can pose a risk to patients and residents over time. Therefore, our guidelines include the regular replacement of trapeze bar handles. Whereas in hospitals this should be done every 3 years - in the case of washable bed models every 2 years - we foresee for nursing facilities a replacement every 5 years.
As part of the lying surface system, the mattress plays an important role for the lying comfort of residents and patients. After many years of use, don't compromise and replace mattresses after 10 years at the latest. Learn here more about our high-quality mattresses.
Hand over responsibility to professionals
Rely on manufacturer know-how and give time-consuming maintenance and documentation into our hands. Völker Service covers all maintenance check-ups, including visual inspection, functional testing and electrical measurement, as well as carrying out any necessary repairs.
Transparent and cost-efficient
More budget security thanks to straightforward and comprehensible service modules and performance fees. You can also benefit from our spare parts with attractive price-performance conditions.
On the safe side
We take care of the legally compliant and comprehensive documentation including measurement and test protocols for you. Learn here more about the legal regulations and documentation requirements for hospital and nursing beds as active medical devices.
Everything under control
We coordinate legally required inspection and maintenance appointments for you and conduct them on our own responsibility. Our service technicians are always well-equipped thanks to a fully stocked service vehicle. This allows you to concentrate on what really counts: Your patients and residents.
A helping hand when it matters most
Reliable repair service within 72 h thanks to our country-specific service technician network. Available 24/7, always close to you.
Maximum durability and value retention
Preserve your investment with the highest quality. No one knows our products as well as our trained professionals. Thanks to immediate access to around 6.000 original spare parts from our in-house spare parts warehouse and refurbishment program, we ensure availability. Learn here more about Völker spare parts.