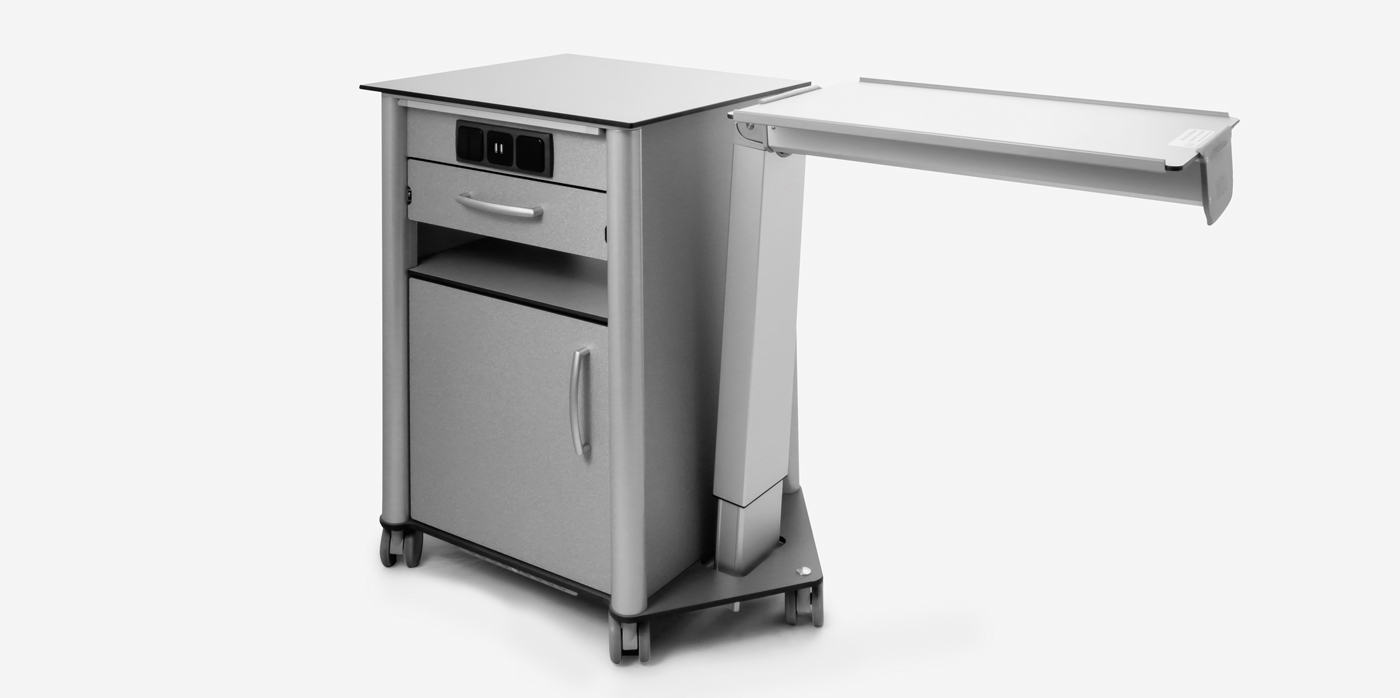 New
Völker hospital bedside cabinet 4.0
Our newly designed hospital bedside cabinet 4.0 offers patients the highest level of comfort and facilitates the daily work of the nursing staff. Thanks to innovative Völker technology, the bedside cabinet offers practical and contemporary support. The USB ports and sockets, for example, accommodate the fact that patients of all ages today expect to be able to use electronic devices when in hospital.
Key features of the hospital bedside cabinet 4.0 at a glance:
USB ports on both sides for use with mobile devices (smartphone, tablet, e-reader etc.)

Sockets (230 V) on both sides

Available with and without bed tray

Optional: Intelligent underbody lighting with integrated motion detection to make it easier for patients and nursing staff to find their way at night

Optional: Illuminated drawer with pleasant ambient lighting
The new bedside cabinet K941 4.0 is available immediately. Interested in the latest model from the Völker development team? Our colleagues would be delighted to hear from you at any time and will be happy to provide a personal demonstration.
Call +49 (0)2302 960 960 or fill in the contact form below.