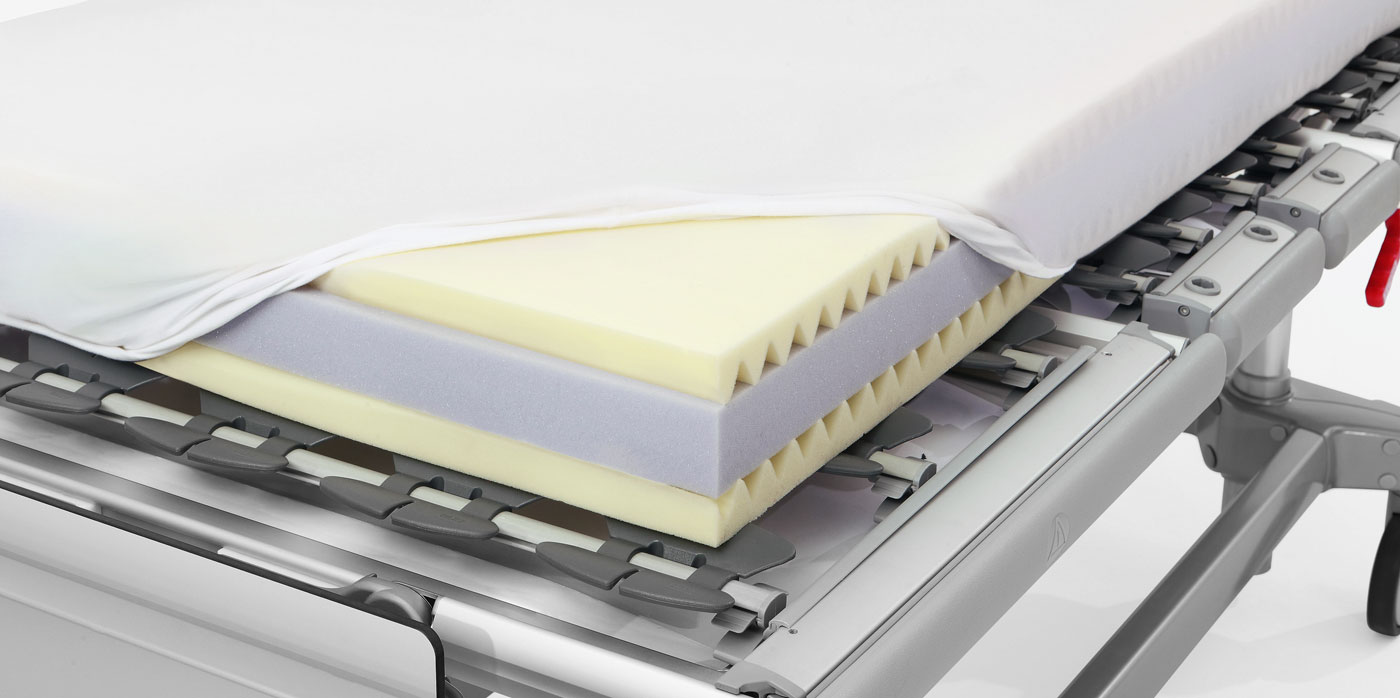 Intelligent prevention
of bed sores
MiS® helps prevent bed sores
All Völker beds are equipped with the patented Völker MIS®. The system is an instrument for preventing bed sores and is based on neuroscientific findings as well as the theoretical foundations of basal stimulation. The special feature of the Völker MiS® is that minimal spontaneous movements of the patient are recorded and returned to the body as tactile stimuli from the lying surface through the mattress.
This continuous feedback increases the patient's body perception and promotes spontaneous movement and microcirculation in the tissue. Together with the additional reduction of pressure, the system improves the blood circulation of the skin. For the patient, this also means excellent sleeping and lying comfort, increased perception and, as a result, increased mobility.
The aim of the Völker MiS® is to stimulate patients to receive care measures and to give them the chance to participate in the activities of daily living. Völker MiS® is an important element of our holistic care concept. Our goal is always to provide dignified care.