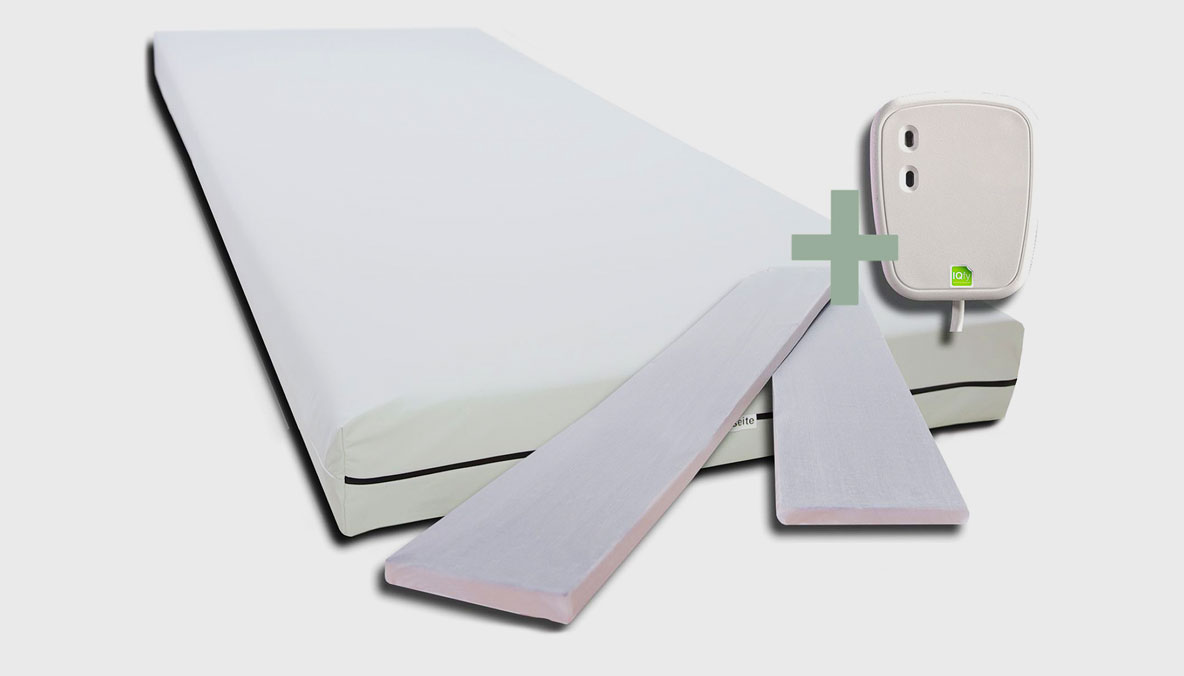 The Sensify sensor mattress with integrated sensors registers any weight shift of the lying person immediately and sends an electronic signal to the lighting system and all care staff call systems.
The sensor system can also be installed later at any time using two pre-made cut-outs.
Quality features
RG 50
Suitable for stage 3 bed sores
Compatible with all major bed manufacturers
Waterproof, breathable, washable and replaceable cover
The Sensify sensor mattress optionally comes with an evacuation cover. This completely surrounds the mattress and provides absolute safety in the event of an evacuation.
Top: high-quality, waterproof and breathable cover material. Bottom: sturdy woven fabric with safety straps and carrying handles. Benefits: the top and bottom can be separated and cleaned separately.